You've chosen to have these photos because you want them. Trust me, you'll want to remember this moment in your life; the moment before you were married and there wasn't a piece of paper with your names on it. It's a special feeling of being young and in love. Let's make this session about what you guys want. I'm here to help you along. But be you, and do what you want because these are your photos.
If you're not enjoying some epic scenery, you're at least spending time with your partner. That's a pretty unique thing we sometimes take for granted. So remember to hold a little tighter, gaze a little longer, and kiss a little more. Stop thinking about everything else and just enjoy some cuddles with your loved one.
This isn't something that we just want to cross off the to-do list. This is a special moment, and I want you guys feeling good. Start the day with a nice breakfast, spend some time together before the session. Grab some flowers, maybe some road beers, a cozy blanket and enjoy a sunset. It's the little things like this that will take the nervous feeling off your shoulders.
What I mean by that is you'll be doing a lot of holding, nuzzling, and cradling. Enjoy the moment and find comfort in closeness. You're going to get cozy!
You see the cool view over there? Grab your partners hand and walk with them to the viewpoint and then wrap them up in your arms as you as gaze out. Sounds pretty normal right? I'm your personal paparazzi. My goal is to always make it seem like I'm not there. I'll help pose you and direct you through different motions, but you're never required to do what I say. I appreciate spontaneity and truly genuine moments. You just have to trust me that I'll be there to capture it.
Try not to bring anything we'll have to carry while we shoot. Like I said, I appreciate spontaneity and genuine moments, and if we're putting our belongings down and then just picking them back up again, it hinders that flow. We don't want to worry about anything else, plus we can keep things in the car! Be light, be adventurous.
Try to stay away from bright and saturated colors. These garments can cast weird colors on your skin, and often times are overpowering. Go with neutrals & earth tones! Next, try to fit the scene we're shooting in! I think the stigma of "dressing up" for your engagements is a little dated. Of course, if that's your thing, let's go with that, but if not, do your best to fit the scene. Aka, those heels might look weird in a forest. Wear what makes you feel epic, or wear what you usually would. Your comfort is key. You don't need to be something you're not.
Being from the Pacific Northwest, we have a multitude of beautiful places to work from. Let's try and find a location & time that fits you. Are you more like city folk? Do you prefer going to the coast or the mountains? Does a particular hike or place have some sentimental value to you? Are you early risers or night owls? Wherever and whenever we choose to have our session will influence the vibe, so let's talk about it.
Of course, weather plays a significant factor in many of my sessions. We'll do our best to plan for the optimum weather. But we can't shy away from the unpredictable nature of the PNW weather. It may rain, it may be cloudy, it may be really windy. We just need to remember that the world isn't "perfect" and nor do our photos have to be. Embrace the craziness of whatever happens during the session and don't worry about how things are looking. I'm here to take care of all that stuff, and you just need to be in the moment enjoying it all.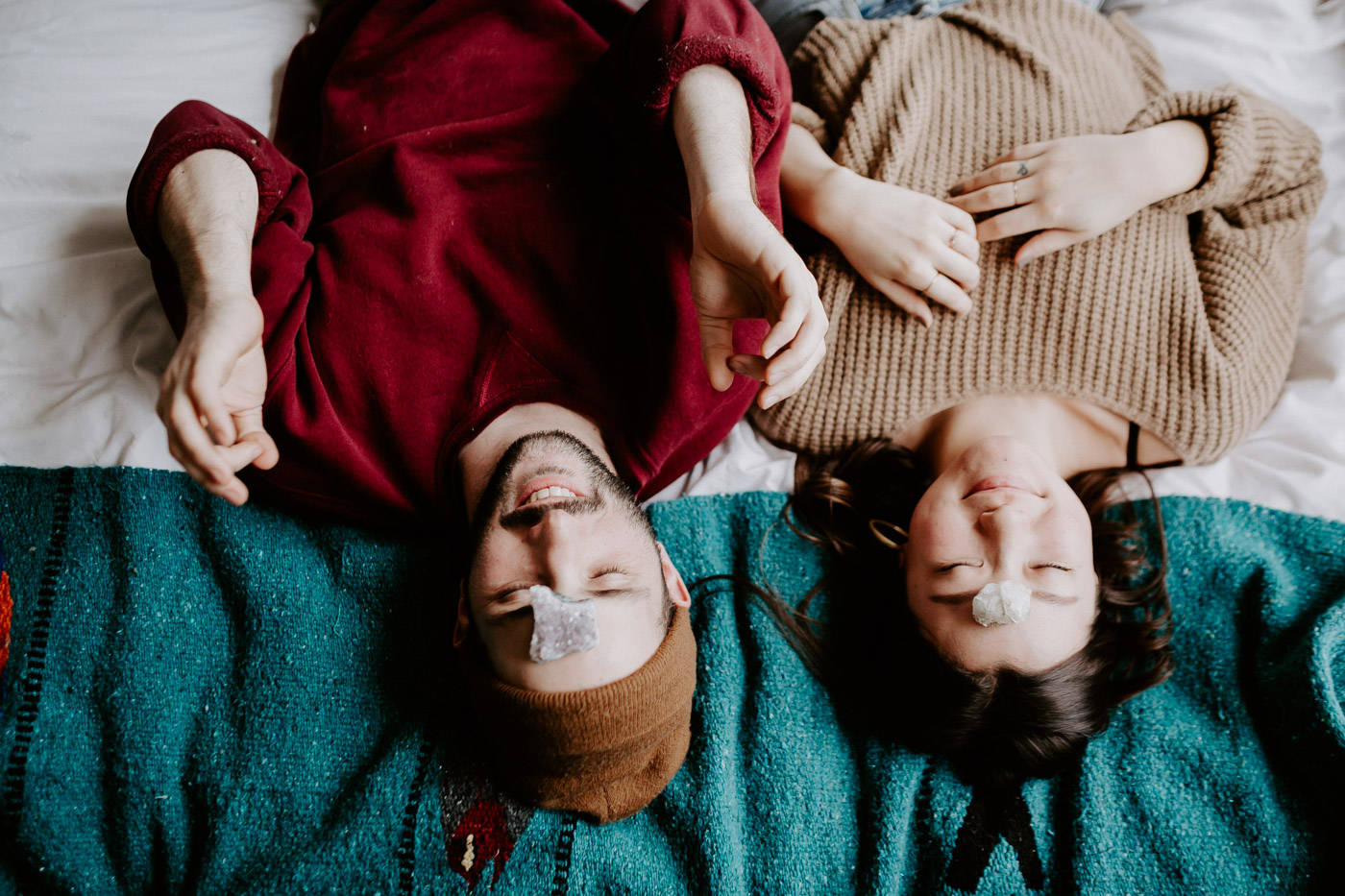 It's Okay To Act Yourself
I've worked with a ton of couples. I like to think I've seen it all, but I know I haven't. Surprise me! Don't ever think you can't do those weird little things you guys do when it's just you two. I'm not going to judge you guys at all, and in fact, I want you to embrace anything that makes you two unique. From extrovert craziness to introvert reserve, embrace who you are.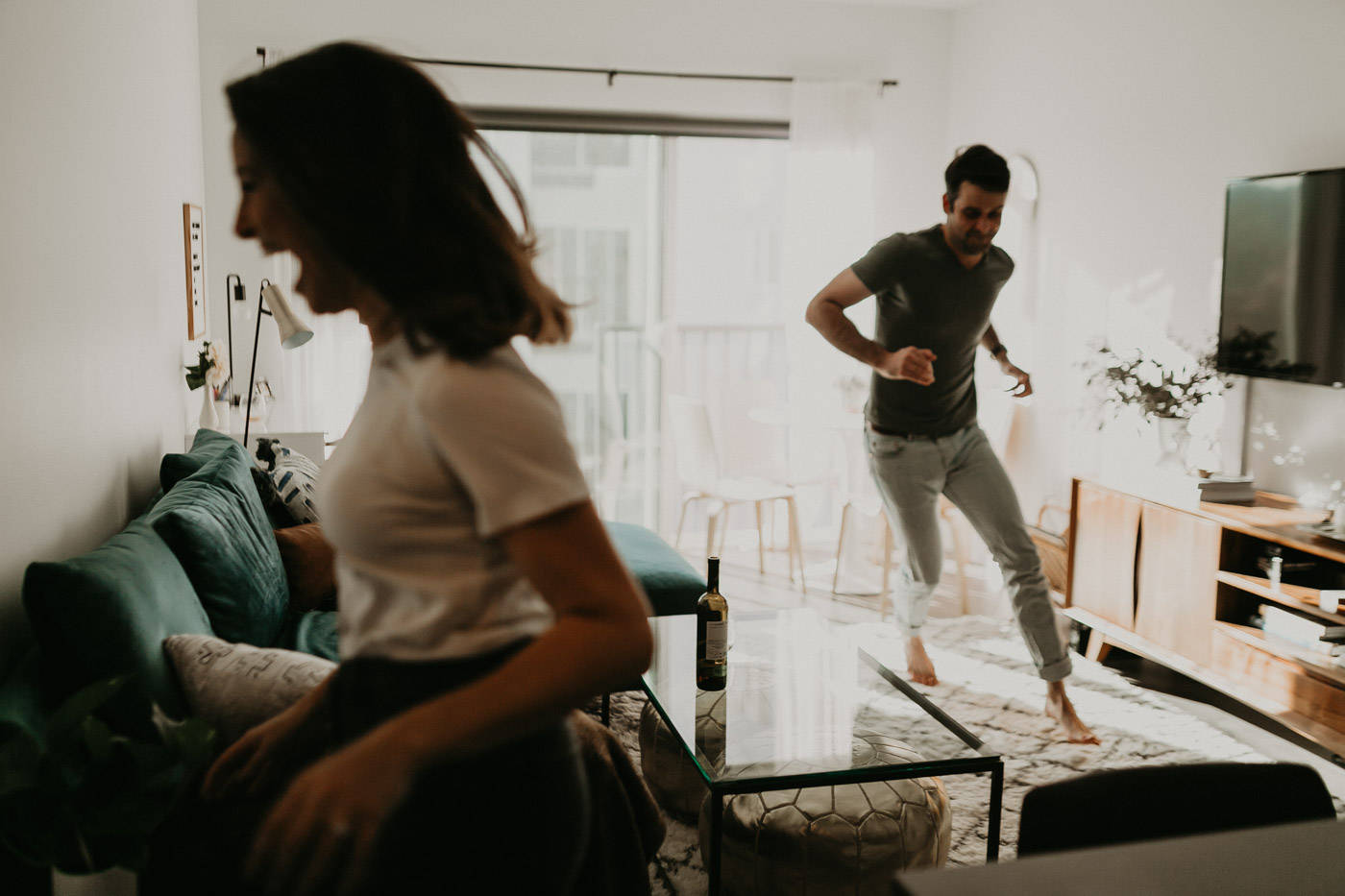 Of course, I never want you to do something that makes you really uncomfortable. A little bit? Sure ya. But we're here to have fun and take some photos. You're going to get a bit dirty, you're going to stand, walk, sit, etc. in places that you may not think is the most picturesque, but just trust me on this.
Looking for Ideas?
Check out some of my favorite couples & engagement sessions from the past.