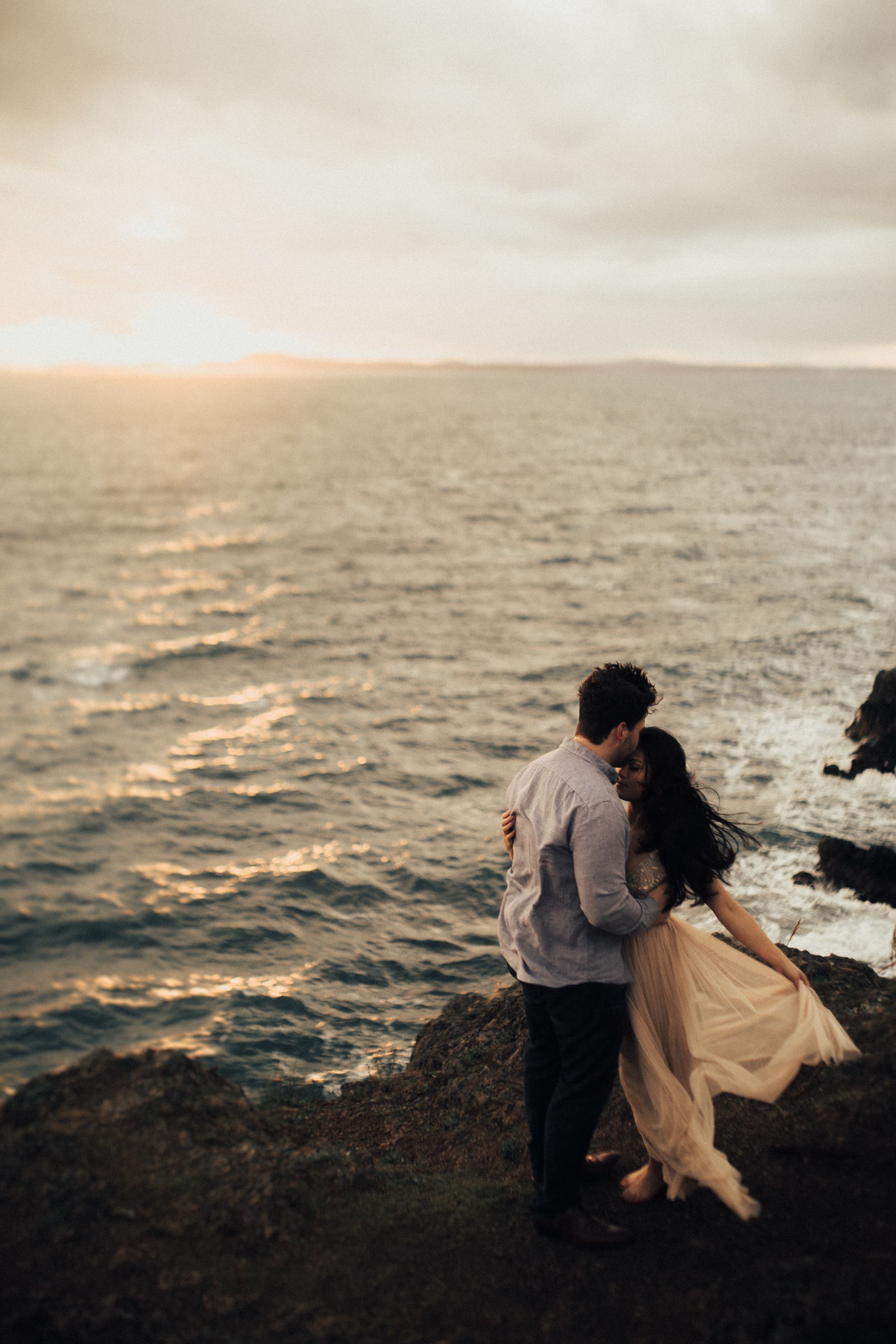 Fostering Trust
& Relationship
Of all the qualities you look for in your photographer, look for trust. Nothing completely pure can happen until the internal walls are brought down. For me, creating a comfortable and inviting environment is key to building trust, and everything starts with the relationship. From conversations over coffee to simple FaceTime calls, those beginning moments are crucial to me. I will make sure through this whole process that we're vibing in the best way possible to create the best connection possible. But it's important to remember this process is a give and take. It helps if you meet me halfway, but it's my job to also bring you out of your shell.
Not in a cookie cutter way, but naturally and honestly.
I see my style as documentary with a mix of creativity. I appreciate a nicely posed portrait, but your wedding album won't be looking like your parent's. Whether it's an engagement session or your wedding day I know when to take control of a situation when it's needed, however, my focus will be to help guide you and let moments unfold naturally. This is what gets me excited: a sense of honesty in my photography. We're capturing things for what they are, but with a creative twist that evokes the feeling of that moment.
That's how I like to shoot.
Remember What Matters Most
Sometimes during the engagement session or the wedding day, you'll feel pressure to act a certain way. This is natural, it's just how we were trained to respond in front of the camera. But when you remind yourself these photographs are just for you and for future generations to look back on, you'll feel a weight off your shoulders. Just be you. I won't recreate what you see blowing up on Pinterest or Instagram, but I will capture your own perfectly imperfect moments that will garner the same multitude of authentic reactions. I'll create an environment where you won't feel any pressure to look or act perfectly. Your time is yours, your day is yours, these photos are yours. Any outside pressure won't matter in 20 years. What does matter are the emotions and memories that these photos will evoke from time to time again.
What makes a good photographer great is their ability to listen. Anyone can take good photos of an event, however without any context, it's challenging to create pictures that really tell the story of your love. It's crucial to listen and observe as much as possible. I want to understand what makes you, you, and what makes your family, your family. I want to hear the stories, and I want to dig deep and understand the dynamics.
This assures your photographs become more than just a recount of the event, they become cherished moments of your special day.
Of all the things you invest in for your wedding day, it's the photographs that will carry the moments through the years. You'll share them with your kids, parents, and all of your loved ones and they will only do the same for generations to come. You'll look back on these photographs, and you'll feel what it was like to be there on that day, which is truly remarkable. That's the value of great photography.
Aside from the value of excellent photography, I want to talk about the importance of investing in me. My time is precious to me, but I want you to understand that if you're investing in me, I'm going to invest you. To me, this is more than a business transaction. I'm more than just another vendor. This is a commitment to you that I will capture this time in your life for you to remember, all the while getting to know you on a friendship level.
Questions?
There's a lot to this process, but I'm here to help.